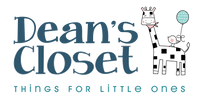 What's In Dean's Closet?
We LOVE babies! We are excited to share with you our new baby store located right in Nellie's Room - Dean's Closet! We have been busy looking for the newest innovations and exciting items, as well as our favourites, classics such as Jelly Cat and Burt's Bees Baby! We are constantly looking for the best local handmade items - look for them all in one place conveniently right inside Nellie's Room - have I mentioned we LOVE babies!
Burt's Bee's Baby
We are so excited to welcome you into Dean's Closet, right inside Nellie's Room! We have been busy sourcing out the coolest baby and kids stuff, check in store and online for our newest line of baby clothes - Burt's Bee's Baby, an organic cotton clothing line that is affordable, high quality and timelessly stylish.
Baby Items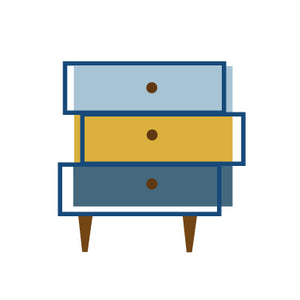 Home Decor
With three different buyers - with different tastes and interests, we hope that you can find something you like within the store! Don't see anything you like - ask us! We will do our best to find it for you!
Home Decor Items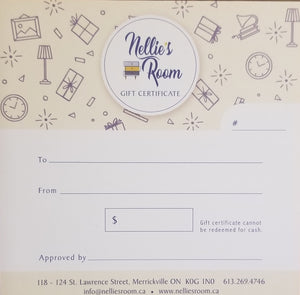 Gift Certificates
Gift Certificates are available in any denomination, you can purchase them in store, by phone or by calling the store - online purchase is not yet available, but we are working on it!